Range of Tippers on Hire in Sydney
All Purpose Tipper Hire in Sydney
With Andyz Mini Ex Civil, carrying extensive load has become easy. Our tipper trucks are invincible. Our tipper hire in Sydney is highly capable of transporting materials from one pace to another. These versatile trucks are small but designed in a way that can carry the maximum load. With durability comes robustness, these tippers are best suited for any kind of job, from large commercial sites to small projects.
What exactly are tipper trucks?
A tipper truck is usually considered as a heavy goods vehicle
These are highly flexible trucks that have the option of tilting the dump/material to the designated place
Materials are loaded onto the bed of the tipper and emptied by just lifting the bed of the tipper
No other machine is required to lift the bed of the tipper
Tipper trucks reduce the manpower required to unload the materials
Want to know what tipper trucks are used for?
Tipper trucks are referred to as dump trucks or truck and dog they are mainly used for bulk haulage and material cartage this is based on the ability to cart higher volumes like rocks, waste materials, to a junkyard. However, tippers are not restricted to only carry scrap.
Farms:

The farms can use tipper trucks in carrying or moving farm goods or animal feed
Instead of buying a tipper, it is advisable to tipper hire in Sydney
It is because hiring a tipper is comparatively cheaper
Having a tipper can also increase the cost of maintenance
With Andyz Mini Ex Civil, tipper hire in Sydney is easy and affordable

Construction:

Tipper trucks are mostly used for construction work on the sites
These trucks drastically reduce the workforce to half
Sand, cement, hardcore materials like huge rocks, can be transported easily

Managing waste:

Tipper trucks are highly valuable when it comes to moving waste from one place to another
There are variety of tipper trucks that one can choose as per the operation of the business
Waste can be easily managed without many people required on the site
Andyz Mini Ex Civil has an array of tipper hire in Sydney
Types of tipper trucks?
Talking about tipper trucks, with the advanced technology escalating, has helped in making them even better. The new variety of trucks are all-purpose, and the application is universal. Some of the types of tipper trucks are:
Standard dump trucks
Semi-trailer dump trucks
Transfer dump trucks
Double and triple trailer bottom dump trucks
At Andyz Mini Ex Civil, you get a tipper as per your preference. We have an expert team of tipper advisors who can help you choose the suited tipper for your job. We are the best tipper hire in Sydney for a reason. We have had 10 years of experience of handling excavations and demolitions. We have mastered the art of handling equipment. All our men have vast industry experience and rest assured because we are beyond compare.
Connect with our expert team of tipper hire in Sydney now. Our experts will guide you and make sure you are treated well. We will help you choose the tipper, and our rates are reasonable. You can drop a message with us, and we will get back to you in no time!




Connect now with our expert team of professionals for any excavation project.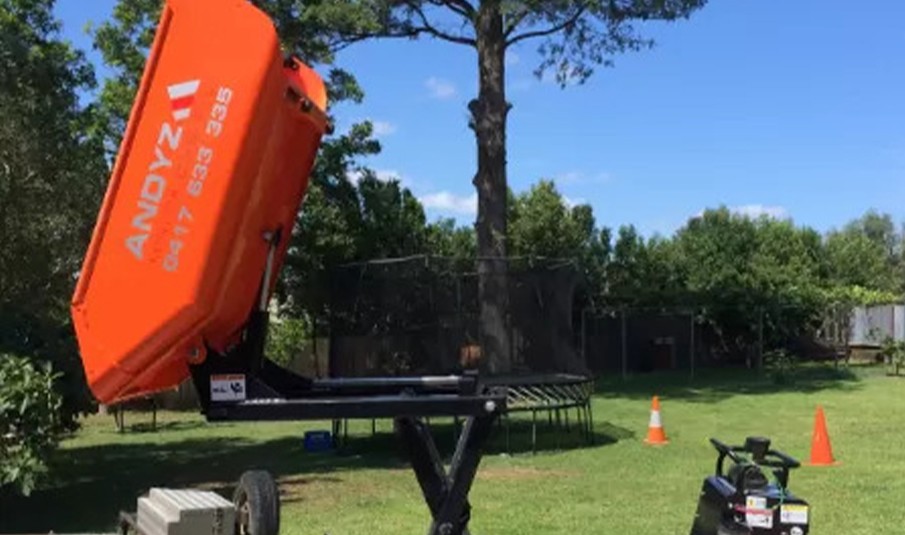 TESTIMONIALS


The staff at Andyz Mini Ex Civil were very helpful and gave us good advice on the partial demolition of our home and ideas of our swimming pool construction, the job was completed on time and met our budget requirements
"Andrew was very helpful with the removal of our swimming pool, the job was done in a very professional manner and delivered what was promised
Fantastic job removing and filling in a 30 year old pool. Excellent attention to detail and left the job-site spotless each day. Would highly recommend!
Andrew and his staff are very easy to work and get along with and have a good understanding when it comes to excavating and demolition, they get the job done with no fuss at all and will continue to use them on future projects.