Mini & Small Excavator Hire in Sydney – Mini Digger & Loader
Trusted Mini Excavator Hire Service in Sydney
Andyz Mini Ex Civil Hire is committed to providing our clients with total satisfaction and the best construction-related services for each project. We are dedicated to making sure your project is completed to your highest satisfaction and beyond your expectations. Our work ethics and attention to detail is what set us apart in the industry.
For anyone who is looking for mini excavator hire in the greater Sydney area, Andyz Mini Ex Civil is the company to contact today. We specialise in mini excavator hire and have a well-known track record for professionalism alongside our renowned, top-notch customer service.
Our available services range from small excavator hire up to large jobs, such as full commercial pool removal. Our expert team at Andyz Mini Ex Civil are all highly trained and certified individuals who are well versed in all aspects of the craft of excavation.
Our aim is to be your number one priority when hiring the most reliable 5-ton loaders for Residential, Construction and commercial projects at competitive prices. Apart from the 5-ton loader, we have a variety of excavators in our fleet to be able to assist you with the largest or smallest construction jobs. Whatever your excavation need may be, we will have you covered. The loaders that we offer are multi-purpose and can serve our customer's project need and requirements. Andyz Mini Ex Civil has digger machines that can easily complete site preparation in the initial phase of a project to trenching and digging, and site clean-up. With the advent of technology, our digger machines have advanced in terms of capacity, float control, the steering control and have many smart operational factors.
There are many types of jobs that require small excavator hire, and Andyz Mini Ex Civil Hire is the go-to company in the Sydney metropolitan. The company is renowned for its quality and dedication to providing customers with the exact excavator hire equipment needed to do the job right the first time. Customers and clients always love the great, affordable pricing Andyz Mini Ex Civil is well known for.
Whether you are looking for a small excavator for a private job or a larger one for a commercial job, Andyz Mini Ex Civil will be able to guide you toward the perfect piece of equipment to suit your needs.
There are several reasons that residents in Sydney might need to make use of an excavator hire service:
An area needs to be cleared so that a new structure can be erected on that spot.
An area might need to be cleared to install a pond or a pool.
Homeowners who wish to remove structures, such as in-ground pools, may also find themselves in need of a quality excavator.
 Andyz Mini Ex Civil takes great pride in being able to provide the perfect excavation equipment to fit the exact job that each customer needs to be completed.
Major excavation projects can seem like an overwhelming process but having the right equipment to do the job correctly makes all the difference. Individuals who find themselves faced with a job that requires equipment such as a small excavator, should not hesitate to contact the team at Andyz Mini Ex Civil. The peace of mind that comes from dealing with a trusted and renowned business like Andyz Mini Ex Civil makes all the difference when completing a major excavation job.
Contact us today to inquire about how we can help you in the greater Sydney area.




Connect now with our expert team of professionals for any excavation project.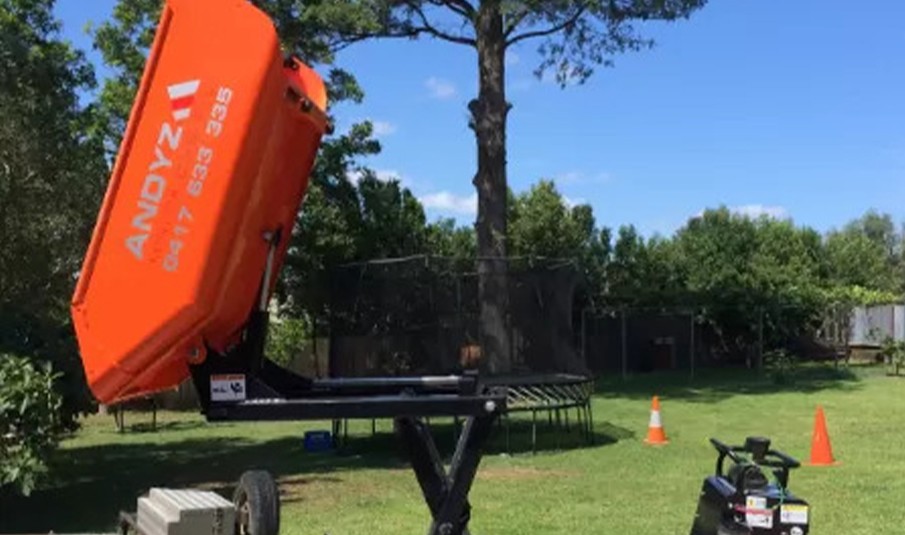 TESTIMONIALS


The staff at Andyz Mini Ex Civil were very helpful and gave us good advice on the partial demolition of our home and ideas of our swimming pool construction, the job was completed on time and met our budget requirements
"Andrew was very helpful with the removal of our swimming pool, the job was done in a very professional manner and delivered what was promised
Fantastic job removing and filling in a 30 year old pool. Excellent attention to detail and left the job-site spotless each day. Would highly recommend!
Andrew and his staff are very easy to work and get along with and have a good understanding when it comes to excavating and demolition, they get the job done with no fuss at all and will continue to use them on future projects.