Swimming Pool Excavation Sydney
Have you ever thought of having a pool in your Sydney residence? Have you ever imagined diving in your own, refreshing pool at your backyard?
The Pool Excavation involves the process of digging the hole for an inground pool. This is an extensive process and the whole procedure time depends on the size of the pool .On top of all this Pool excavation involves large machinery and additionally a specialized skills.Care must also be taken to avoid any gas pipe and water pipes leakage .
Depending on the size of the pool, this can be an extensive process, involving large machinery and specialized skills. In addition, care must be taken to avoid water or gas pipes, as well as remove the excavated materials.
Andyz Mini Ex Civil are the best pool excavation experts. Pool excavation is a technically dangerous and challenging task. Pool excavation work should be carried out by professionals with years of experience. It ensures that they are minimal, or no accidents and the job is completed on time within budget. You should choose a company with experience in different conditions such as a variety of soil types and inclines. Our pool excavation experts carry out the job and more importantly ensure we satisfy our clients.
To complete a pool, you will need a team of qualified tradesmen including
Plumbers
Labourers and concreters
Pool excavation team
We are chosen to work on high-end homes by developers and builders in Sydney who rely on punctuality, quality workmanship and professionalism. Our experts are equipped with modern and up to date machinery to assist in providing quality task hence satisfying our clients 100%. Our previous customers are pleased with our work and thanks to them we have built a strong reputation for future clients.
Our team of licensed and insured contractors will be sure to meet your standards and preferences. We communicate with the client throughout the pool excavation process and provide helpful suggestions for pool designs.
Andyz Mini Ex Civil values your confidence in our pool excavation experts who will deliver a beautiful pool.




Connect now with our expert team of professionals for any excavation project.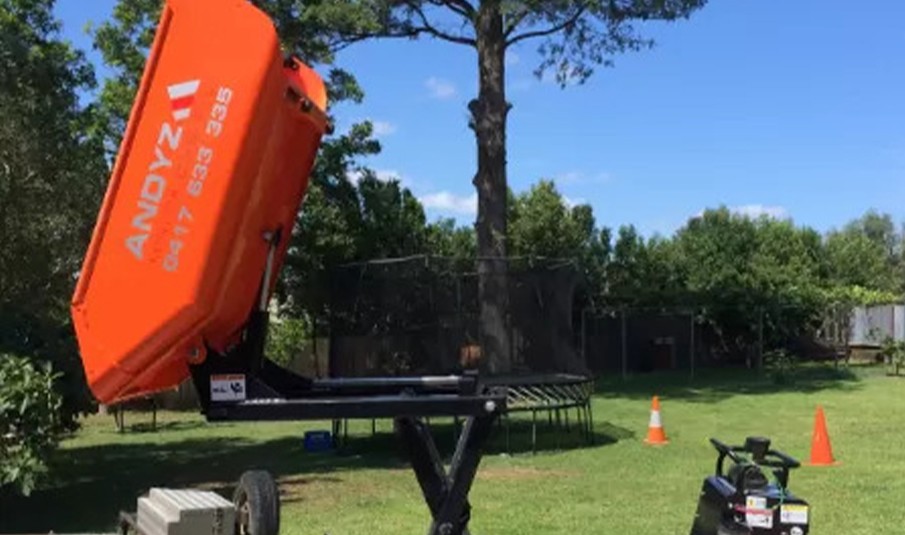 TESTIMONIALS


The staff at Andyz Mini Ex Civil were very helpful and gave us good advice on the partial demolition of our home and ideas of our swimming pool construction, the job was completed on time and met our budget requirements
"Andrew was very helpful with the removal of our swimming pool, the job was done in a very professional manner and delivered what was promised
Fantastic job removing and filling in a 30 year old pool. Excellent attention to detail and left the job-site spotless each day. Would highly recommend!
Andrew and his staff are very easy to work and get along with and have a good understanding when it comes to excavating and demolition, they get the job done with no fuss at all and will continue to use them on future projects.